31 Oct

Meet Liza Ecock-Pitman: Osteotec Operations Manager in Ireland, bringing 20 years of medical device experience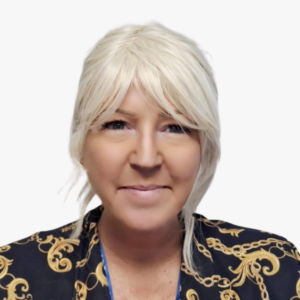 Osteotec, a leading orthopaedic manufacturer and distributor, has recently made an exciting addition to its team in Ireland. Liza Ecock-Pitman, with over two decades of experience in the medical device sector in both the UK and Ireland, has taken on the pivotal role of Operations Manager for Osteotec's new venture in Ireland. With a track record of operational excellence and significant leadership and management experience, Liza is set to lead the Operations team in Ireland as the company continues to grow.
In a recent interview, Liza shared her insights on what motivated her to join the Osteotec team, her role, and her vision for the future for the company in Ireland.
Liza's decision to join Osteotec was strongly influenced by the company's people and culture. She emphasised how, "everyone at Osteotec shares a clear understanding of the purpose of their work, which is to serve their customers daily". This sense of purpose and commitment to providing top-tier service and products deeply inspired her. "The team's ambitious drive and determination to deliver an industry-leading service are evident in their daily operations", Liza highlighted.
With her extensive experience in the medical device industry in Ireland, Liza's excitement primarily lies in maintaining customer relationships, listening to their needs, and delivering outstanding results. "I look forward to tailoring services to customers based on my experience, ensuring they consistently receive services that exceed industry standards," said Liza who finds immense fulfilment in her work, particularly when customers receive exceptional service, and their patients thrive.
The establishment of Osteotec Ireland holds great significance for Liza. "By locating the office in Blanchardstown, the company can partner with its customers on a local level, instilling confidence that their needs are well understood, and premium results will be delivered".
"Additionally, the ability to bring onboard talented and experienced employees that are locally based enhances the accessibility and communication channels for customers who can now contact the company on a Dublin office number".
For Liza, every day at Osteotec feels like a new beginning, filled with great moments. She expressed her enthusiasm by noting that "there are simply too many great days in a row, making each day rewarding and an enjoyable experience".
Being the Operations Manager, Liza's is responsible for formulating strategic and operational objectives that align with the organisation's goals. Her role involves a continuous focus on enhancing and upgrading the services provided to customers.
In conclusion, Liza's addition to the Osteotec team in Ireland brings a wealth of experience and a strong commitment to delivering exceptional service to our customers. Her passion for maintaining customer relationships and exceeding industry standards aligns perfectly with Osteotec's vision for growth and success in the orthopaedic industry. With Liza's expertise, Osteotec Ireland is set to make a positive impact in the medical device sector and strengthen its bond with local customers.
If you want to know more about our recent office opening in Ireland, read the following press release .
For more information, email mkt@osteotec.com or to speak to our Ireland team contact, sales.ire@osteotec.com, +353 (0) 1 2707548.